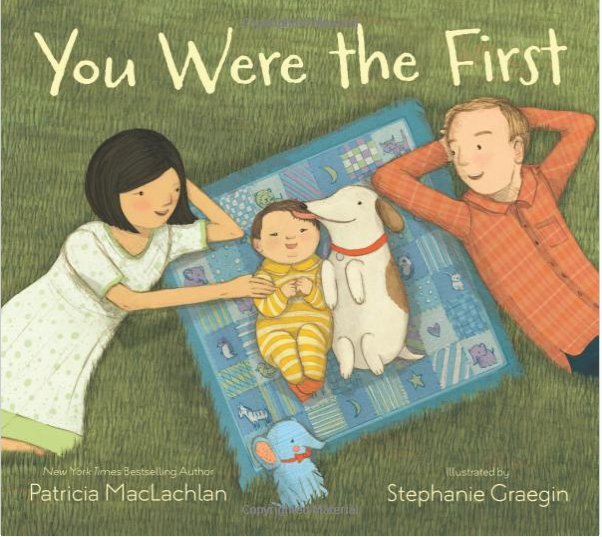 I was VERY excited to come across this book, and not just because it's by Patricia MacLachlan (of Sarah, Plain and Tall fame). It's just that you don't often come across a book for kids featuring a mixed-race white and Asian family. Which seems nuts when you think about it because there are so damn many of us these days, and, well, we love books.
Of course, You Were the First  isn't explicitly about being a multiracial child of Asian or Pacific Islander descent (feel free to use the term hapa). The book, with lovely illustrations by Stephanie Graegin, is a prose poem that parents of any color can read aloud to help prepare their toddler for a baby on the way. It reminds the kid that they were the first to crawl, the first to sing, the "first to lift your head, to look at the trees and flowers and sky." Underlying message: "Be nice to the new baby! She's got nothin on you!"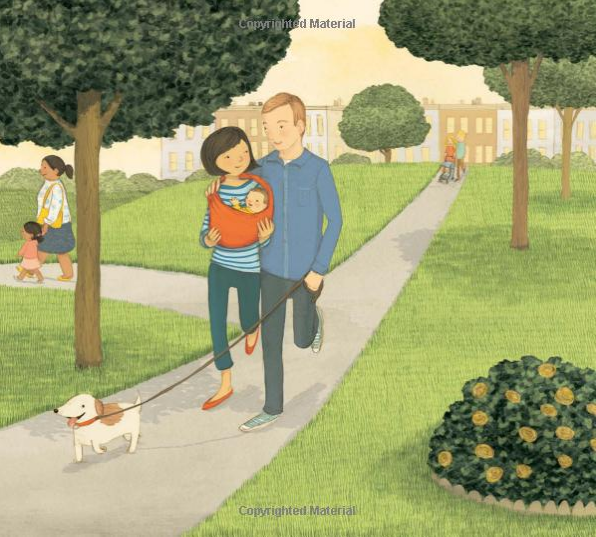 There's no plot here. It's one of those sweet, sing-songy, soothing books that don't need a plot. I love that it exists. Even if the publisher missed out on titling the book "You're No Second Banana."  Ha ha.
I've recently started a new project on Instagram devoted to hapa culture. Feel free to check it out @generationhapa