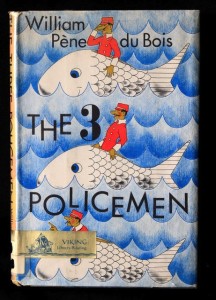 Yesterday when I was browsing at the library  I came across this 1938 chapter book by William Pène du Bois. The author's Twenty-One Balloons is one of my all-time favorites but I had never read (or even heard of) The Three Policemen. So of course I had to take a look.
The book's action takes place on a wealthy, top-secret tropical island where the inhabitants all live leisurely, worry-free lives (clearly one of du Bois's favorite themes) until someone robs them of their fishing nets. The story is charming but the real knockouts are the illustrations, which are refined, sophisticated and whimsical, with gorgeous use of color. The setting, the clothing, the mustaches—everything is as mannered as in an Ernst Lubitsch film. Or a Wes Anderson movie.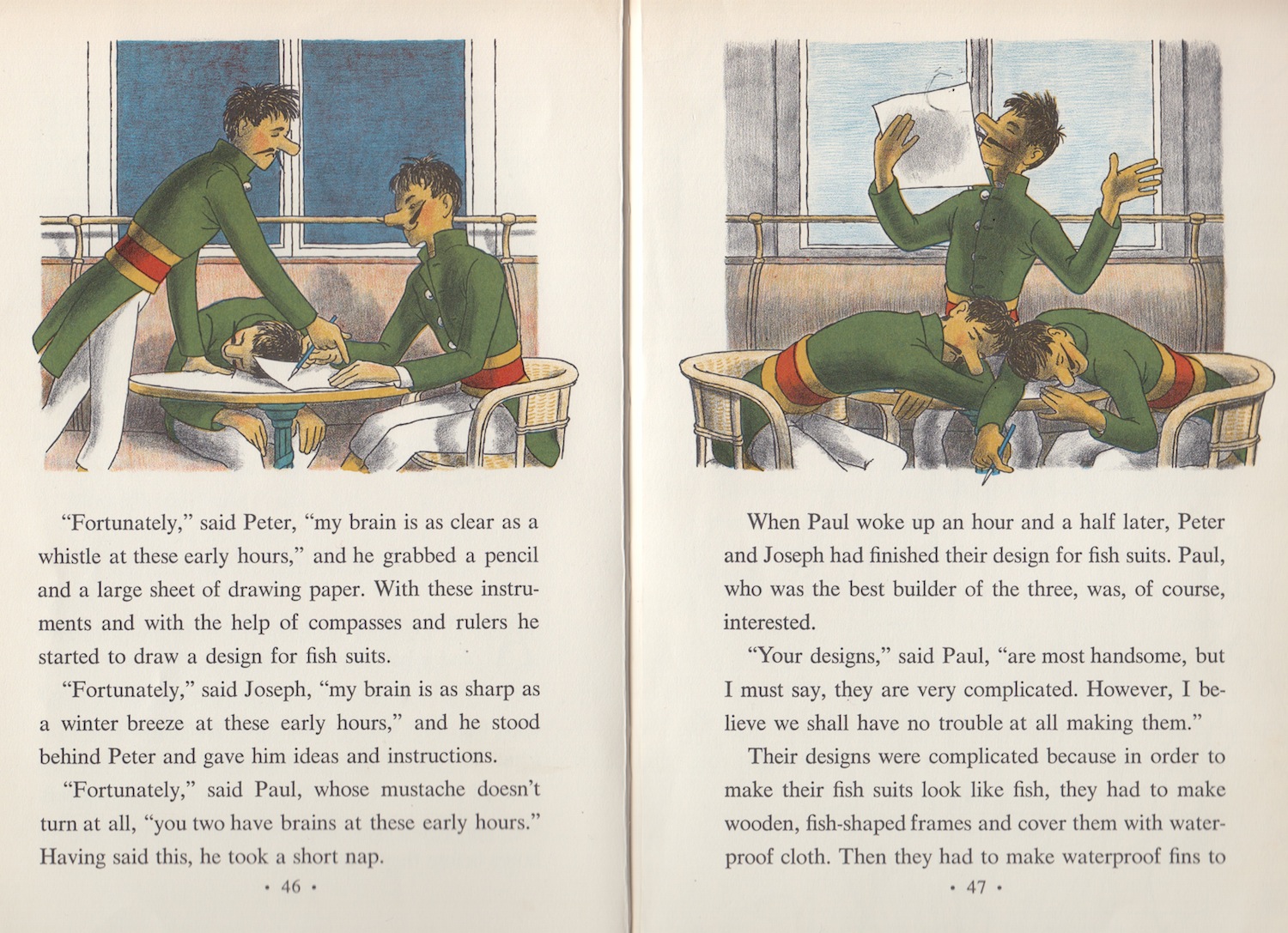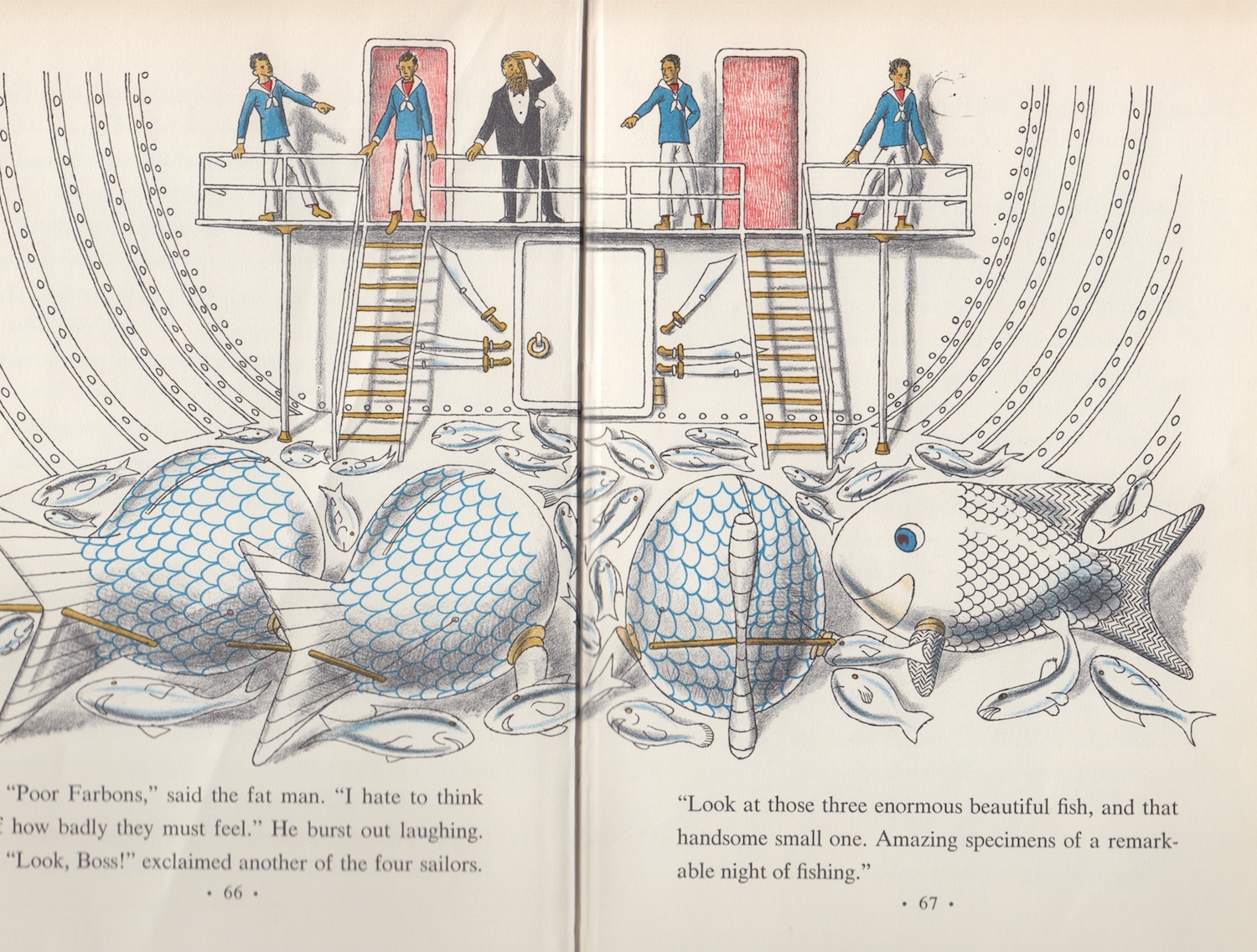 And when you turn to the back endpapers of the book, you see THIS! (Click on image below to zoom.)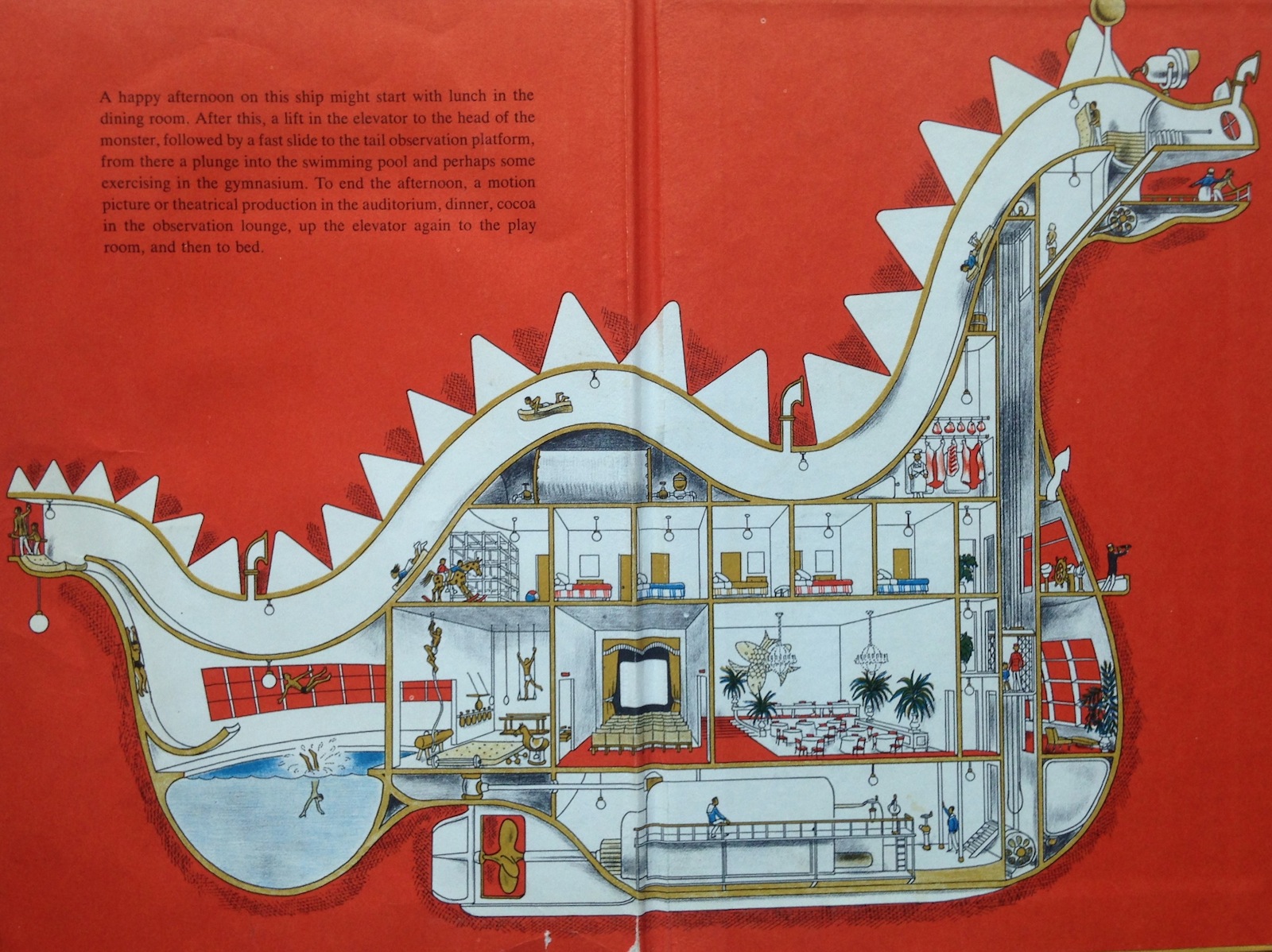 Doesn't it remind you of this shot from The Life Aquatic?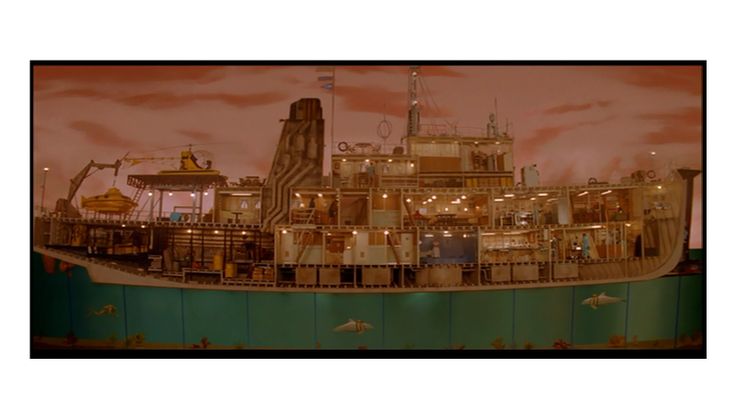 Yes, yes—critics have pointed out that Anderson's iconic cutaway dollhouse shot has its progenitors in Godard's 1972 Tout va bien and even Jerry Lewis's 1961 film The Ladies Man. But come on. The Du Bois illustration is also of a ship! (Specifically, a ship in the shape of a sea serpent.) To take things further, I would argue that Eric Chase Anderson's style of illustration (Eric is Wes's brother and close collaborator) owes a great debt to William Pène du Bois in everything from his color palette to his obsession with diagrams.
And we all know how much Wes loves Roald Dahl, so for him to also be a fan of William Pène du Bois isn't such a stretch. Is it just me?