French illustrator Jean Jullien's drawings are simple, friendly and naive in style. His lines are loose, his colors are bold and his people have U-shaped noses. Everything he draws has the effortless appeal of a perfect chocolate chip cookie.
But Jullien, who lives in London and contributes to The New Yorker and The New York Times, really trades in ideas. He's a creative prankster who transforms familiar scenarios into a witty commentary on contemporary life. Sometimes his observations are gentle and funny, like this one: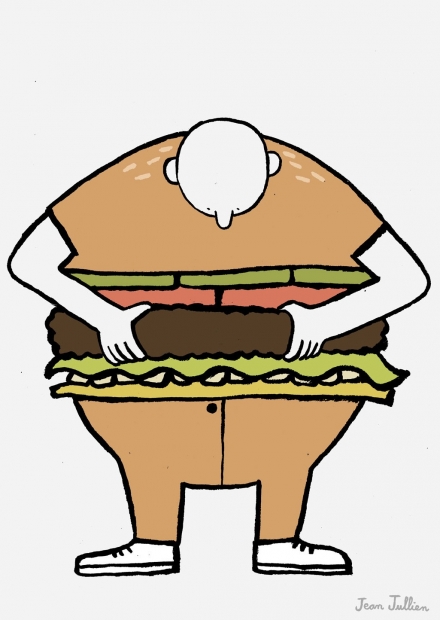 Sometimes his images are unapologetically political. There was this powerful illustration following the violence in Ferguson, MO. And Jullien found himself the unexpected object of media attention after he Instagrammed his simple, powerful image of the Eiffel Tower crossed with the peace symbol right after the 2015 Paris terrorist attacks. (The drawing went viral. More about it here.)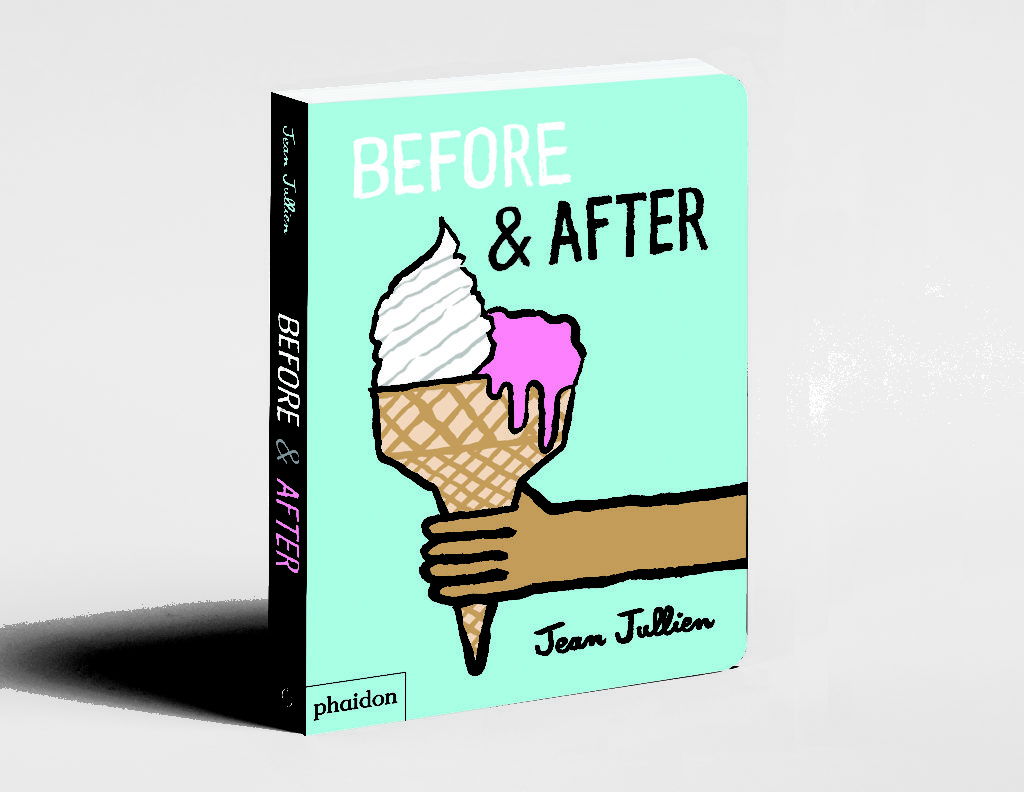 Last year, Jullien published his first children's book, the brilliant This is Not a Book, which played with the simple physicality of a rectangular board book. With each spread, Jullien transformed the book into a series of whimsical objects: a laptop, a monster's mouth, a tightrope, a naked rear end. Now, Phaidon has published his second book, Before & After, and it's (dare I say it?) even better.
The concept is simple — showing toddlers the meaning of "before" and "after."  Before: a dirty cat is licking its paw. After: the cat is clean.
But naturally, the artist doesn't leave it at that. Jullien plays with the predictability of the pairings, delivering narratives that are by turns funny, surprising and even thought provoking. It's not all as straightforward as simple cause and effect. There's often a missing piece to his scenarios— a beat of the story that's implied but not spelled out. Sometimes it's psychological. Sometimes it's existential.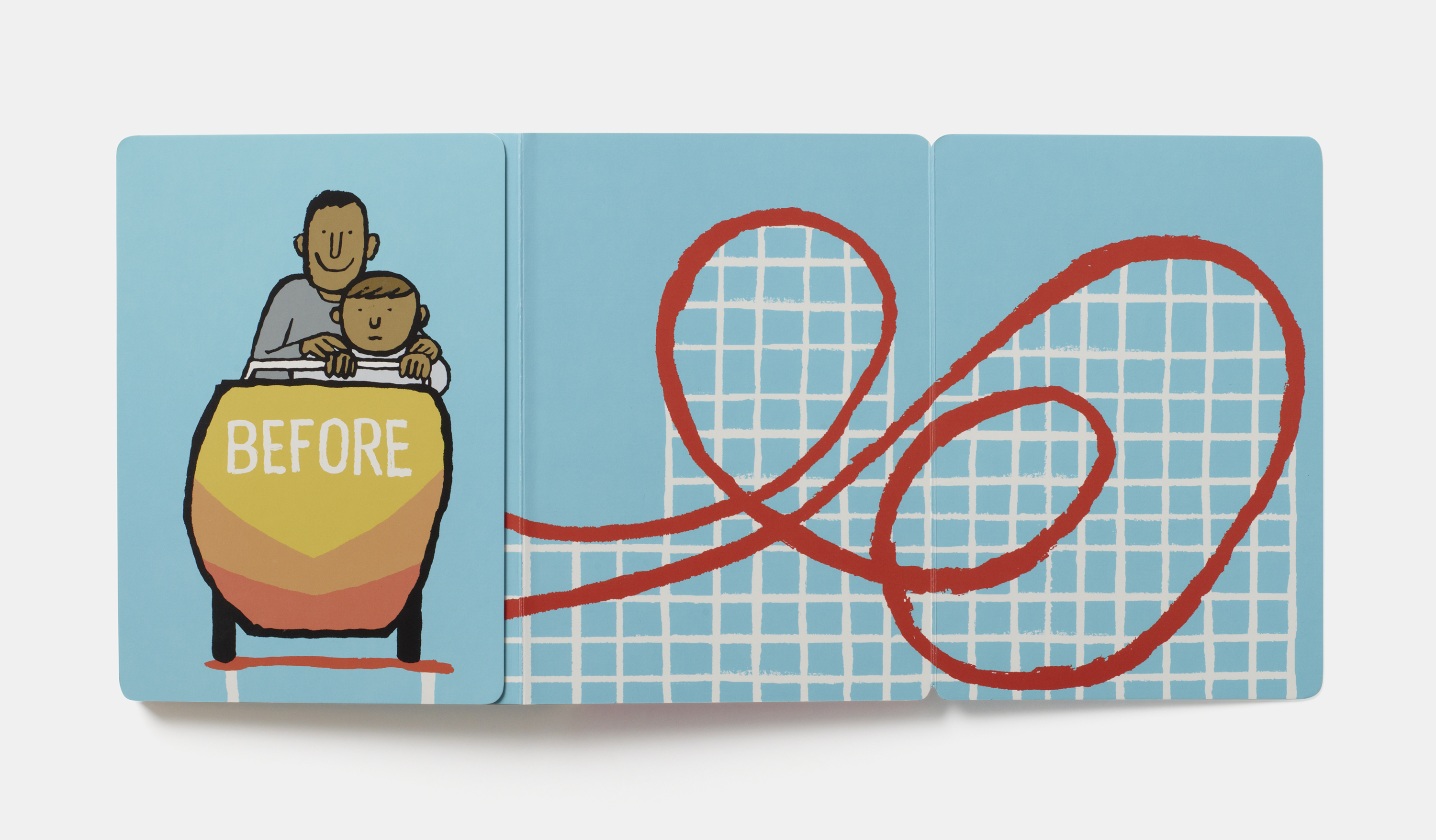 In short, it's a delight. Each glossy page exhibits a beautiful economy of words and lines, everything meaningful, nothing superfluous. This is a board book that a two-year-old can enjoy, an eight-year-old will giggle over and a fully-grown lover of modern design will marvel at.
PS This short video about Jullien is totally worth watching. Show it to your kids, too!