When friends have babies, I love to give books. I buy the same ones again and again:  Amos & Boris, I am a Bunny, The Best Nest, When I Have a Little Girl , When You Were Small, Thank You, Bear, and Max Makes a Million, to name a few. The key is the book can't be so super well-known that I have to worry that my friend already has a copy. (I was annoyed by the time I got my third copy of The Very Hungry Caterpillar — bratty, I know.)  But lately, I've been stymied. One of my longtime favorite titles to give is out of print: A Teeny Tiny Baby by Amy Schwartz.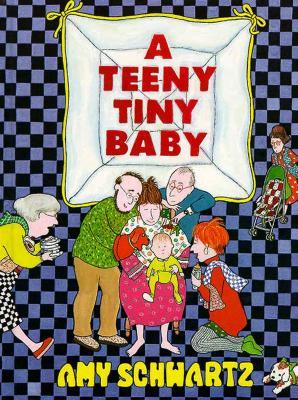 When it came out in 1994, I was in my 20s and years away from contemplating motherhood. My boss and his wife had just had their first baby and someone must have given them the book as a gift. When I saw it, I was charmed from the get-go. I remember looking at the illustrations of the scruffily bearded dads with babies strapped to their chests and realizing the author-illustrator had perfectly nailed that new kind of Upper West Sidey-Brooklyn parent I'd kinda sorta noticed on my way to drink cosmos or catch the new Janeane Garofalo movie.
The story is told from the perspective of an infant in Brooklyn in his first few weeks of life. He reports his experiences at the center of the household —everybody cooing and fussing over him — in the most matter-of-fact way.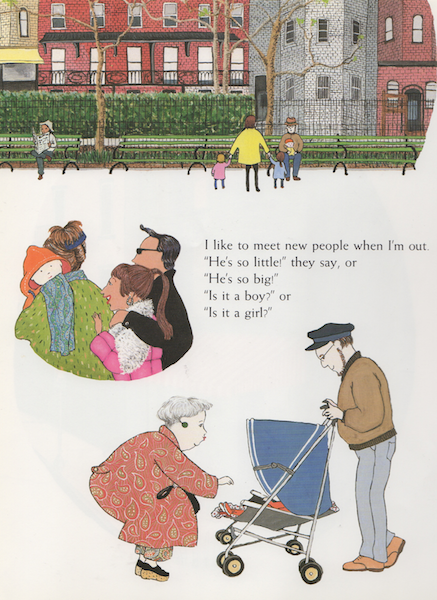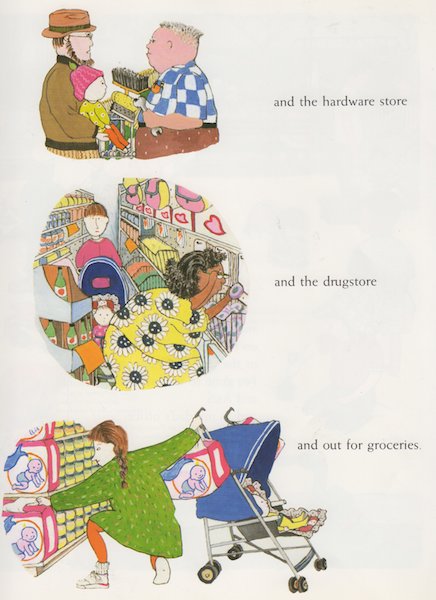 The illustrations, meanwhile, give us the other side of the story. There's his parents' undignified struggle with the stroller down the steps to the cleaners and the big night out at a restaurant where the family is seated (with stroller) at at an outdoor table … in an alleyway … next to a trash can. It's all very subtle and subversive about the beleaguered/besotted emotional state of new parents, which is why it makes such a good gift for new moms. Not to mention that the illustrations are totally charming, from the cosy interiors (Thonet rocker!) to the characters' outfits (Marimekko?).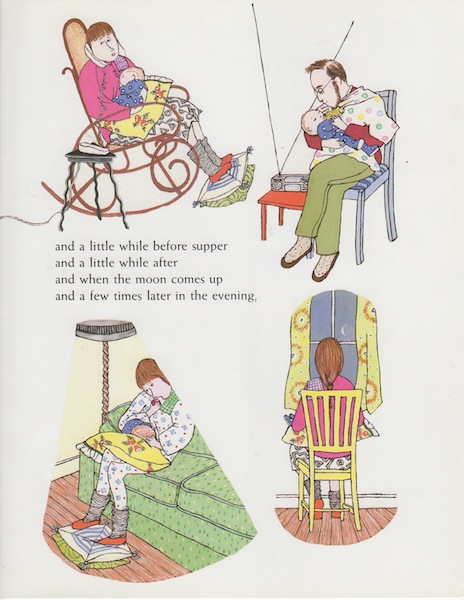 After the Teeny Tiny Baby hardcovers disappeared from Amazon, I noticed you could still find board book versions of the book. So I bought a few and gave those as gifts. But these days I can only find secondhand copies of this incredible book for sale. Heartbreaking!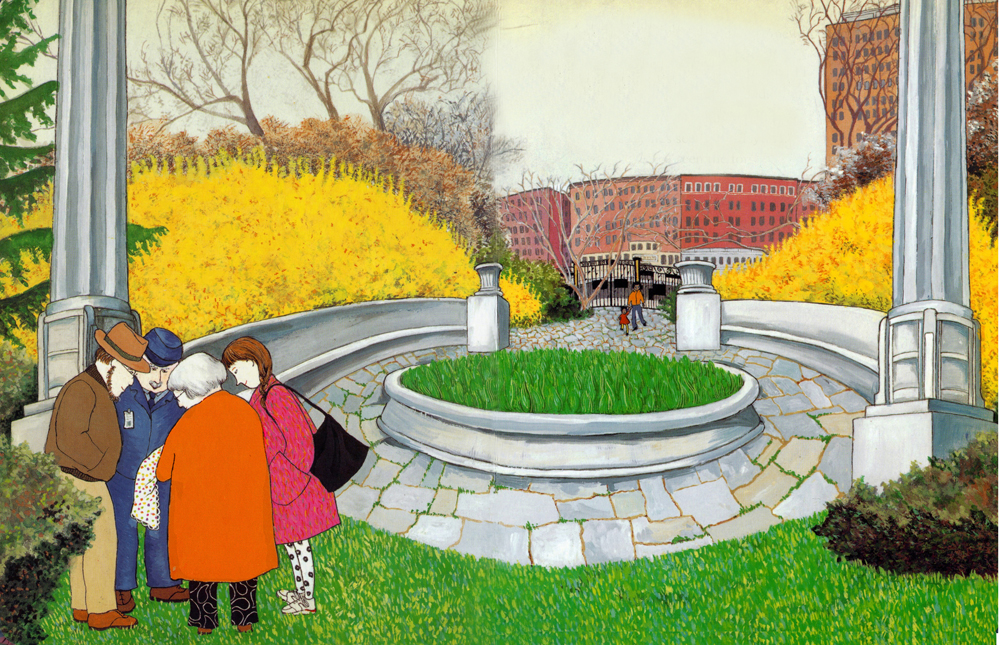 I might have to buy some used copies as gifts. I know this might gross out some new moms so maybe I'll also include a bottle of Purell.