I love Mari Takabayashi's I Live in Brooklyn (2004). After buying this book several years ago for my (Manhattan) children, I couldn't get enough of Takabayashi and all her round-faced, Marimekko print-wearing girls.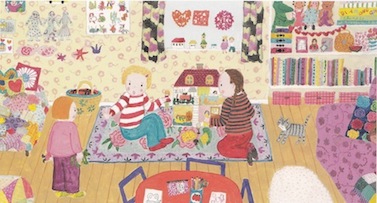 Takabayashi paints like a Japanese Grandma Moses, and I mean that in the best way.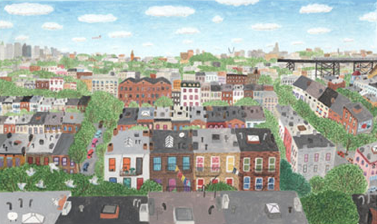 When I realized Takabayashi had previously written something similar called I Live in Tokyo (2001), I had to get that one immediately, of course. As a kid I would have died for this book — I've been obsessed with Japan ever since my friend Tomoko shared her rice balls with me in first grade.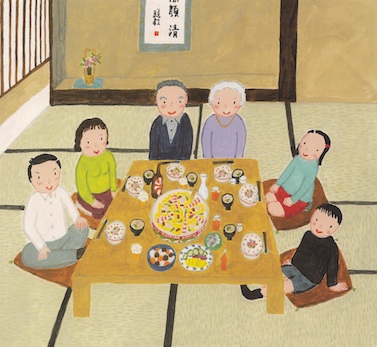 Takabayashi often does these nice little pictorial guides to her characters' stuff, sort of in the vein of a Richard Scarry word book. They are easy to obsess over.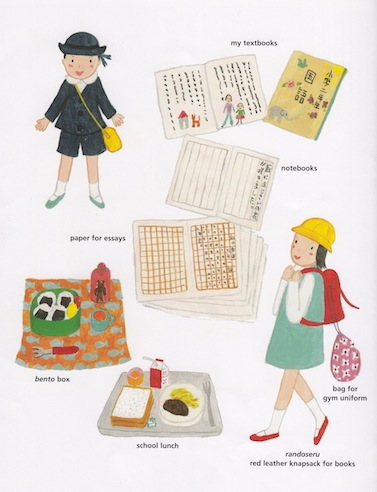 Rush Hour (1996), which has text by Christine Loomis, is the artist's totally charming portrayal of a working day in New York City, book-ended by the hectic morning and evening commutes.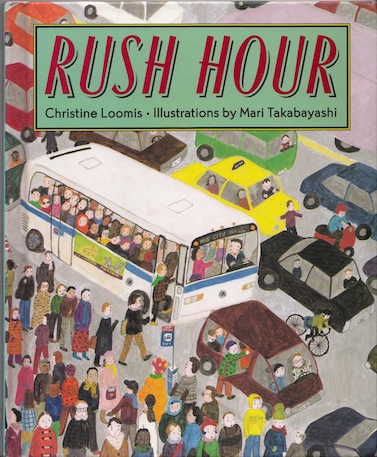 I used to read Rush Hour to my kids when they were little — I thought it was a nice way for them to make sense of where their parents had been all day.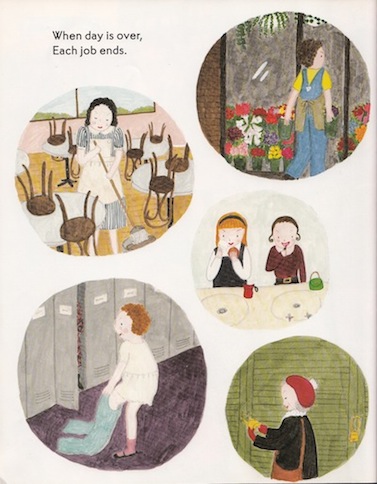 True, all Takabayashi's books pretty much look the same. And the stories are not remotely plot-driven. But who cares? Wouldn't you want your kids to sleep in this room from Marshmallow Kisses (2000)?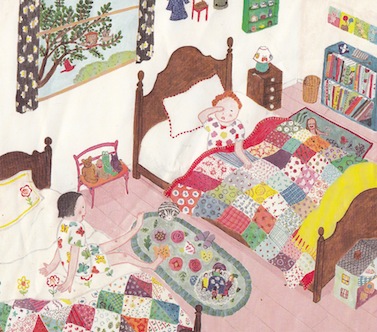 See Mari Takabayashi's website here.