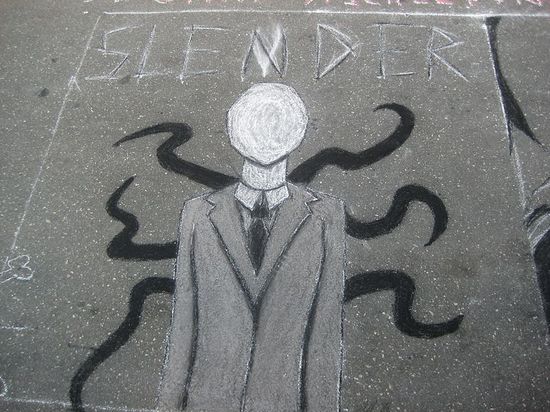 Like most people I know, the first time I ever heard of the internet meme Slender Man was a few weeks ago when the news story broke about the two 12-year-old girls in Wisconsin who stabbed their friend to please the fictional character. The demonic Slender Man is said to be tall, thin, faceless and dressed in a black suit. Artists have rendered him in many different ways.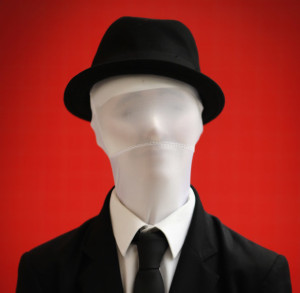 But today when I was looking through The Phantom Tollbooth, I was jolted by this. Remember him?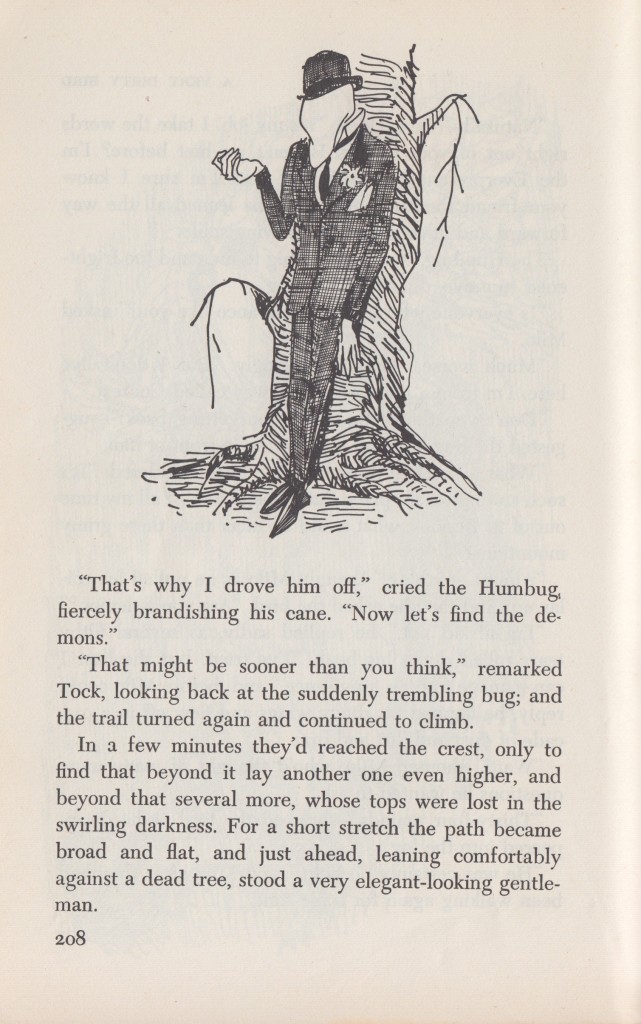 The Terrible Trivium!
"He was beautifully dressed in a dark suit with a well-pressed shirt and tie. His shoes were polished, his nails were clean, his hat was well brushed, and a white handkerchief adorned his breast pocket. But his expression was somewhat blank. In fact, it was completely blank, for he had neither eyes, nose, nor mouth."
Athough Tollbooth is not a scary book by any stretch of the imagination, this guy haunted me for years. And I wonder if Jules Feiffer's drawing was the image my mind subconsciously triggered when I first heard about Slender Man. Is it just me?
[If this post is leaving a grim taste in your mouth, I apologize. Here's a more pleasant Phantom Tollbooth-related realization to linger on.]