I had never heard of the Dumb Bunnies books by Sue Denim, but yesterday I saw these at the library and they looked promising. They were published in the mid 90s and the illustrations are by the great Dav Pilkey, of Captain Underpants fame.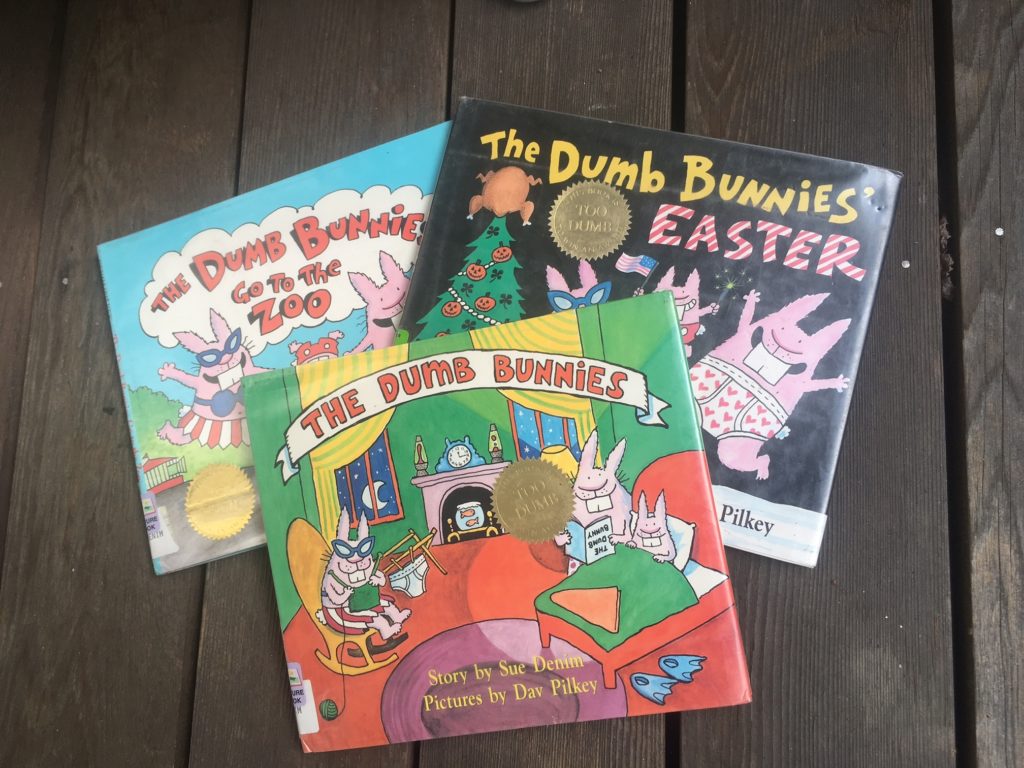 The four-book series is centered around a family of, yep, dumb bunnies who cheerfully go through life underestimating danger, misinterpreting signage and wearing their underwear over their pants. With their punny wordplay, the books remind me a lot of the Amelia Bedelia books (except using references that kids today can actually understand) as well as James Marshall's marvelous The Stupids.
But what really got me was the back flap. Check it out: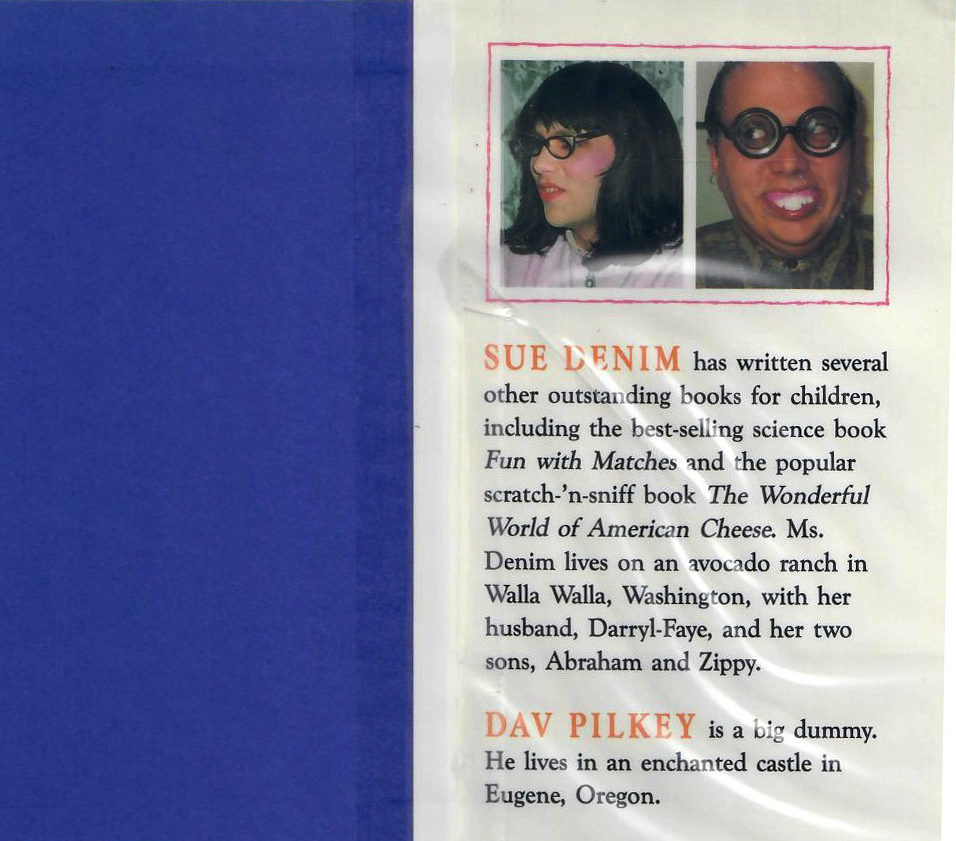 Who was this mysterious Sue Denim? What was up with her tranny-looking photo? Where could I find this "best-selling science book" for kids called Fun with Matches? Also, wasn't Dav Pilkey a white guy?
After about two seconds on Wikipedia I unearthed the not-so-secret truth that Sue Denim was a pen name Dav Pilkey used for all his Dumb Bunnies books. (He introduced them three years before the first Captain Underpants.) According to the Scholastic website, the series is still available, but is now attributed solely to Pilkey. This certainly makes sense, considering how bankable Pilkey's name has become. But you also gotta wonder if Scholastic would anyone publish such freaky faux author photos today. I'm guessing that's Pilkey in both photos and I swear it looks like he's wearing blackface makeup along with those creepy buck teeth.