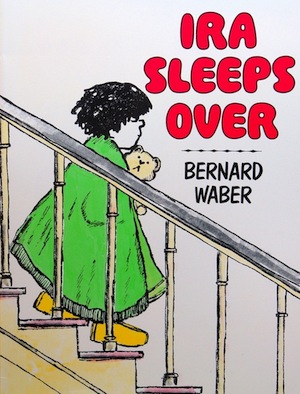 It's one of those things you appreciate only the second time around, when you're reading the book to your own kids. Ira's house in Bernard Waber's Ira Sleeps Over (1972) seems at first like a typical 1970s suburban home, but when you look closely there are lots of details that convey the kind of culture-loving, bohemian-leaning people Ira's parents are. It's the kind of environment I think I should be raising my kids in — if only we got rid of our TV and all took up instruments.
I love how Ira's mom is curled up with the newspaper while her husband is just hanging out, playing the cello: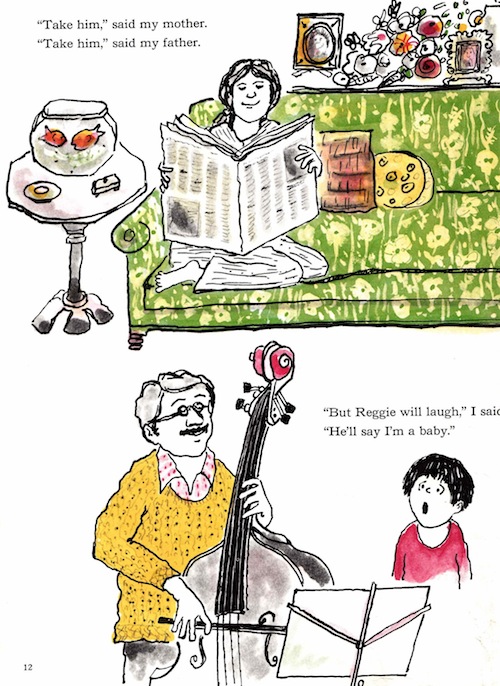 Even when Ira's big sister is taunting him, she's in the middle of practicing the piano:
The dad looks very comfortable in the kitchen … and they clearly don't eat Wonder Bread: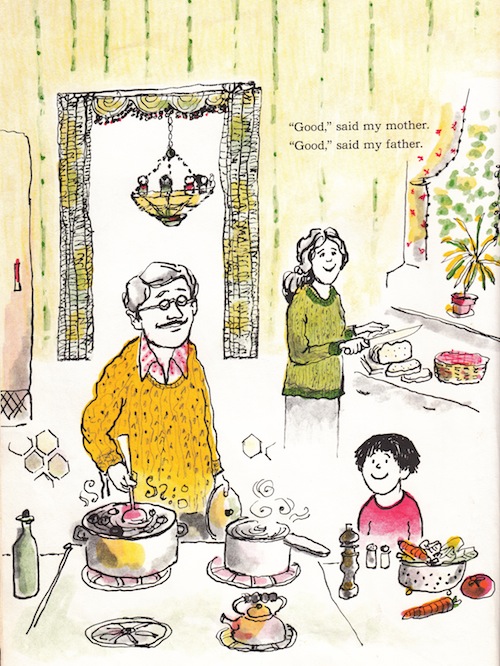 The parents are also fans of ballet:
Last but not least, check out what's under the dad's arm when he comes to answer the door during the sleepover: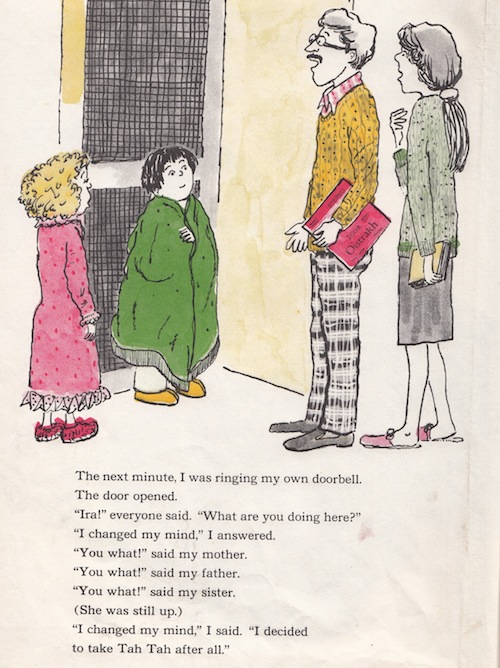 An album by the noted Ukranian violinist, Igor Oistrakh!