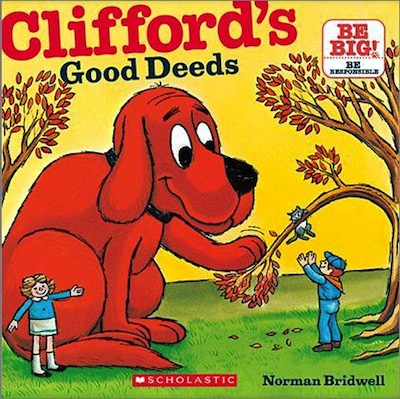 The Clifford the Big Red Dog books may be considered classics, but they've never done much for me. The plotlines tend toward the preachy, the illustrations are crude (what is with Emily Elizabeth's zombie eyes?), and that cheery little Birdwell Island strikes me as the kind of place where way too many people know your business. A few days ago when I was watching an old Louis C.K. special I was thrilled to see the (big red) comedian let loose a two-and-a-half-minute rant against Clifford.
Worth watching if you haven't seen it:

An infinitely better book about a little girl with a pet dog the size of a house is The Lonesome Puppy (2008), the only children's book by the great Japanese artist Yoshimoto Nara. In his story, the premise is that the gigantic canine is neglected and overlooked because nobody even realizes he's a dog; he finally finds a friend in a feisty, moon-eyed little girl (one of Nara's signature cute-fierce characters). The tale has a poetic spareness and the artwork is, of course, ravishing.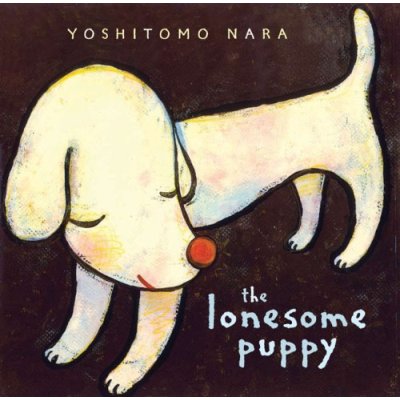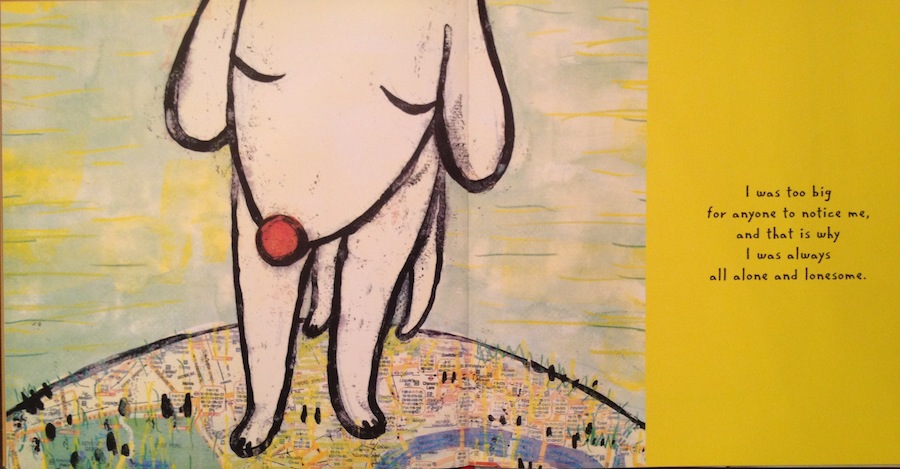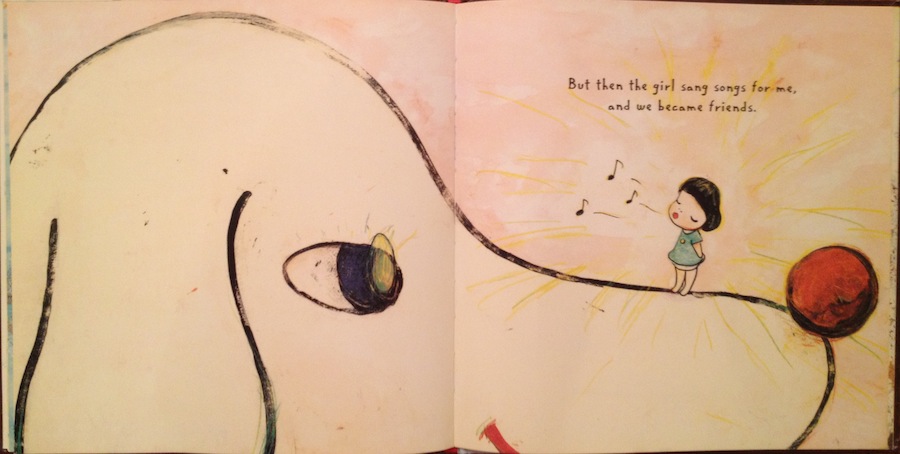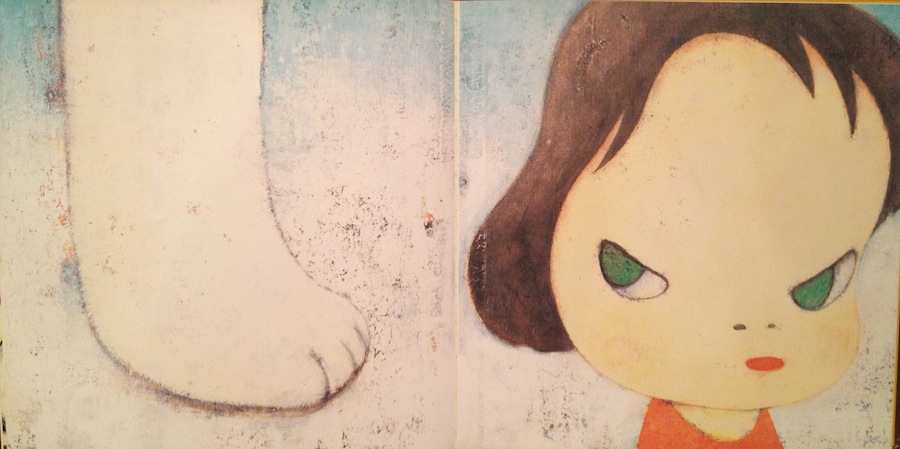 Coincidentally, Pace Gallery recently had a fantastic exhibition of Nara's new paintings and cast bronze sculptures. It closed June 29 but you can see all the images here.