The other day at the library I discovered a Bernard Waber book I've never seen before: Rich Cat, Poor Cat. And I am in love.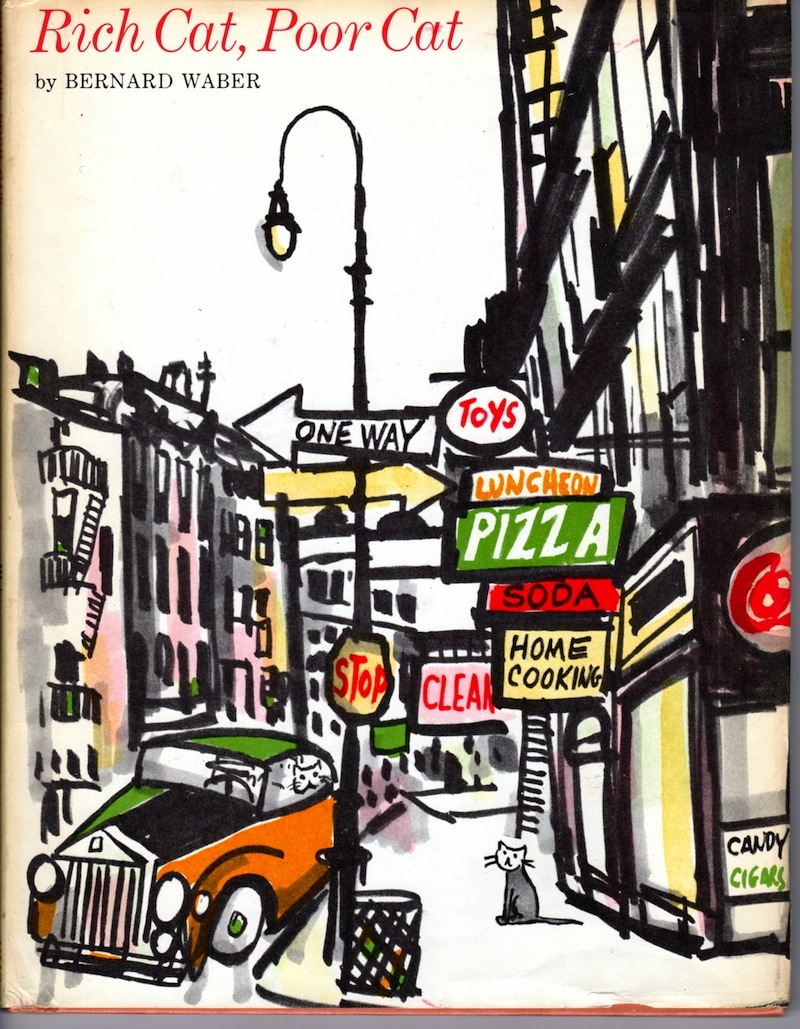 The concept couldn't be simpler. Each left-hand page shows the cushy, pampered life of a rich cat (clearly, a member of cat society's 1%). Each right-hand page shows the contrasting life of a penurious streetcat named Scat.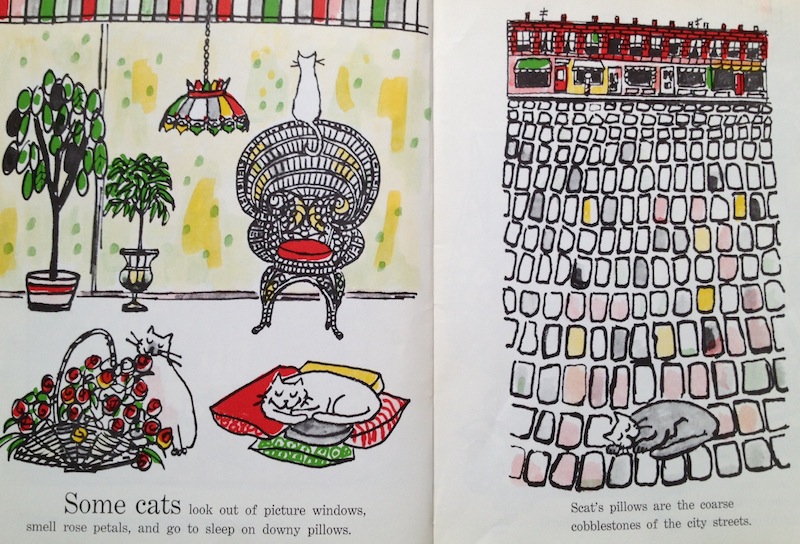 There isn't much of a plot per se, but no matter. It's sweet, witty, and gorgeous to look at. The scenes of '60s New York are stunning.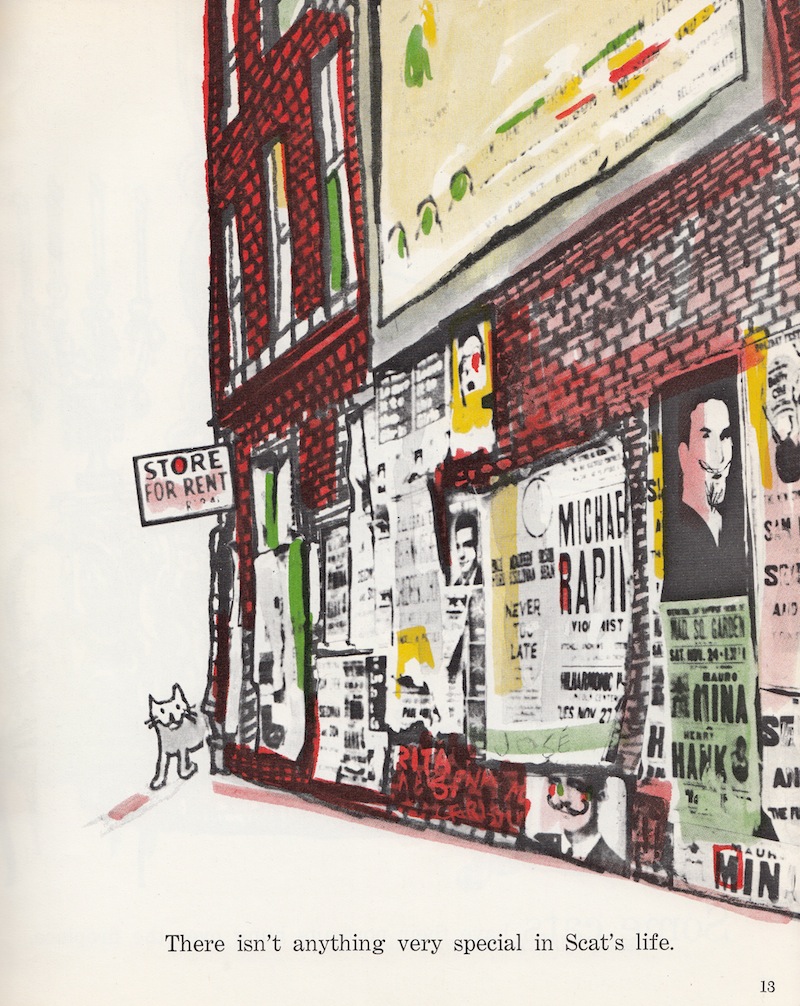 How can you not love the outfit on this woman?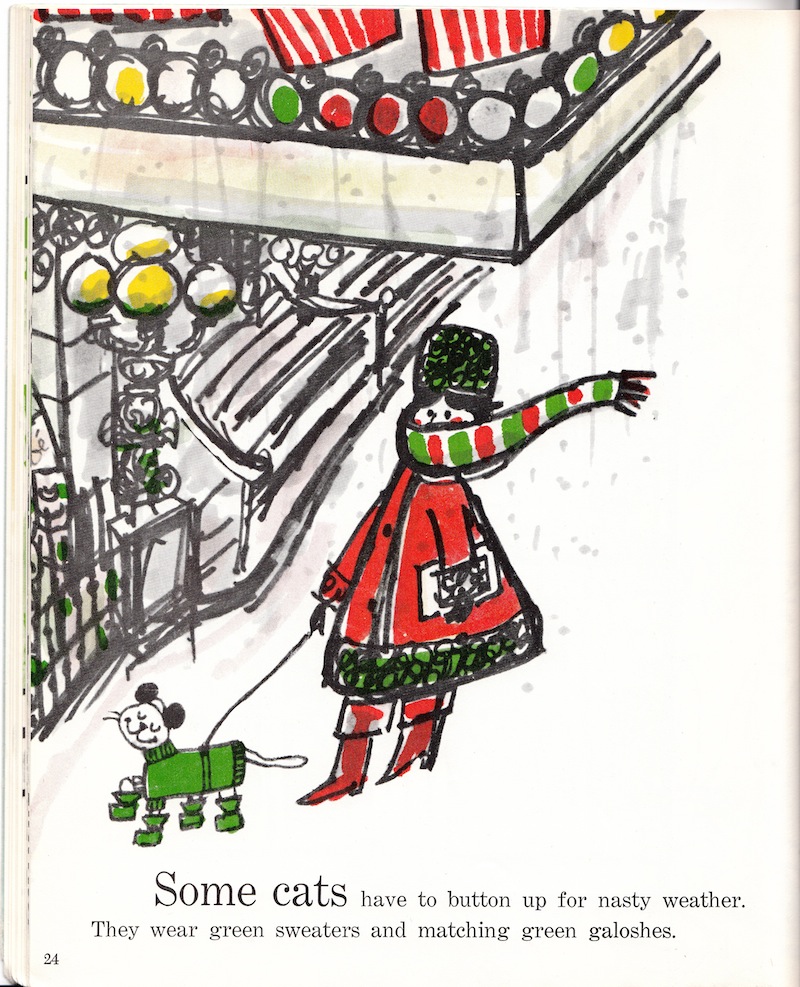 Of course, there's a happy ending for Scat, with a great little twist on the last page. It's hard to get hold of an original copy of this book (there's a seller on EBay offering it right now for $99), but I just bought a copy of the 1970 Scholastic paperback on Etsy for $3.00. Now I won't be tempted to "lose" my library's copy.