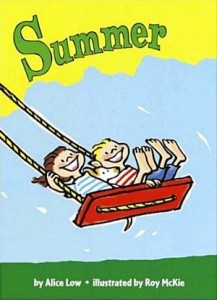 Riding bikes, eating ice cream, swimming in a lake, fishing, catching butterflies … this is how the two kids in the Beginner Books classic Summer, by Alice Low (1963), spend their hot-weather days. I dare any parent to read this book and not be overcome with nostalgia and longing for a simpler time. Did these kids go to a day camp that cost their stressed-out parents $4,000 for six weeks? Did they beg and plead for the Minecraft Pocket Edition for iPhone because they're the only ones of all their friends "forced" to play the free version? Did they properly coat themselves with broad spectrum water-resistant sunscreen? For that matter, did these two kids even own a pair of shoes?
I've decided we should revisit this book at the start of every summer. These kids are so  happy — even with only two choices of ice cream flavors: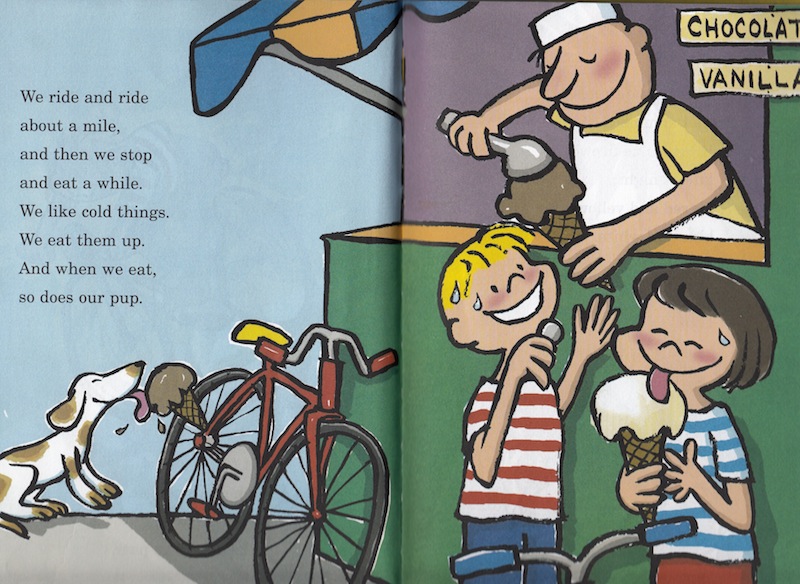 Check out their diving board at the swimming hole. It's a wooden plank and some rocks: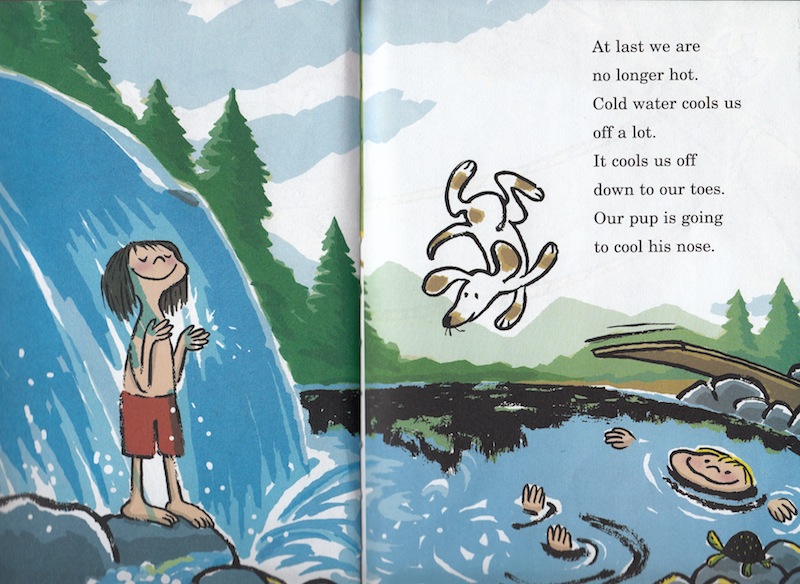 Once again: no shoes: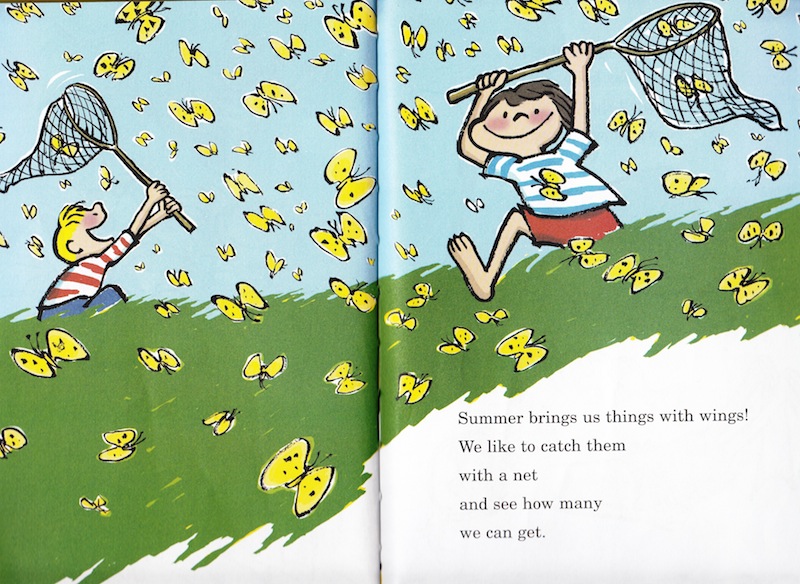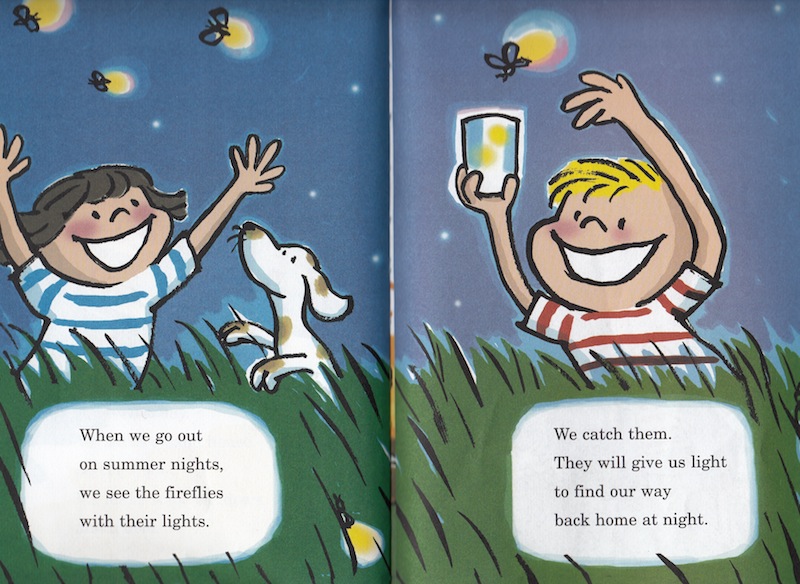 The last spread of Summer never fails to get me. After the two kids run around catching fireflies, they flag down a passing farmer in a field who gives them a moonlit ride home on his horse-pulled wagon. It's all so idyllic.
Er, where are their PARENTS, you ask?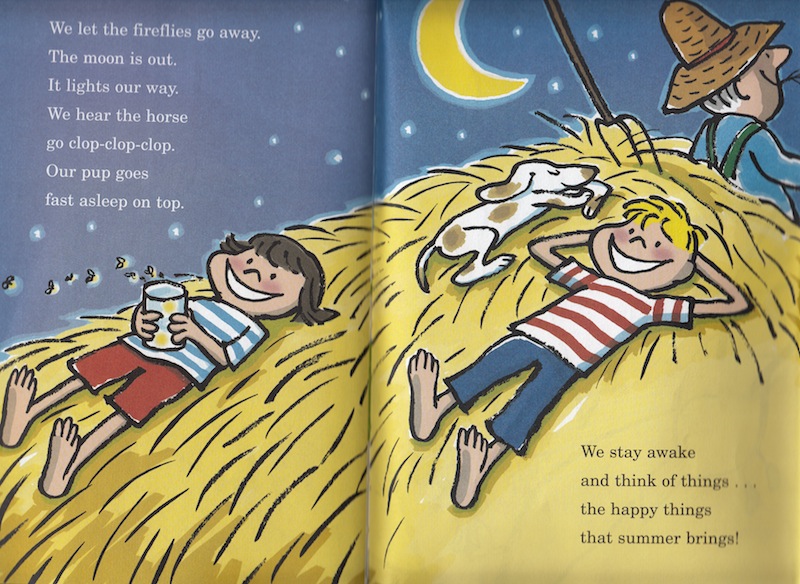 Absolutely nowhere. Suddenly you realize: these kids have been totally out there by themselves, finding their own fun at their own pace. Which is, in the end, what makes this book so captivating.  The Charlie Brown-type absence of parents is also what makes this book so unrealistic in 2013. So no, we're not going to let S & L jump into some stranger's horse cart after sundown. But maybe they'll have a better appreciation for a lazy day outside with a homemade fishing pole.
Reading level note: Summer is one of the Beginner Books that's not by Dr. Seuss but has the Cat in the Hat on the spine (a la Are You My Mother? and The Best Nest). It's a lovely read-aloud for toddlers, and now that my son — who just finished kindergarten — is just getting the hang of decoding, it's a good level for an early reader (think Frog and Toad, but with rhymes).