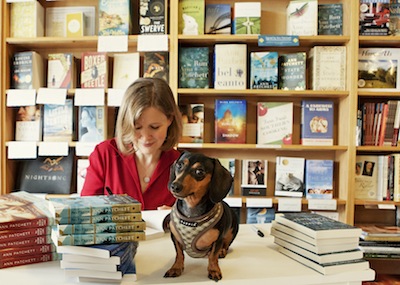 Ann Patchett and I met years ago when she had just published her second novel, Taft, and was writing freelance stories for Vogue, where I was  an assistant on what felt like full-time cappucino duty. I remember her as one of the kindest people I had ever met, and though we later fell out of touch, I always held on to the fact that I knew her once. When I read Ann's captivating Atlantic story about how she came to open Parnassus Books, her independent bookstore in her hometown of Nashville it gave me the courage (and the excuse) to get back in touch.
So, what books did Ann love as a kid? "I didn't learn to read until the third grade!" she told me. "I found reading terrifying."  She wrote in mirror letters and when she looked at a piece of paper, she says, "I was never sure if I should start on the right or the left." She recalls being in perfect awe of the books her big sister used to read. "She had Babar and The Little Prince. The type of those books was printed in cursive, which I couldn't read. And she was reading them in French, which I couldn't understand. So just looking at them I felt like my head was going to explode."
Like a child who still crawls at 18 months, but then skips walking and goes straight to running, Ann leapfrogged the children's books stage almost entirely.  By the time she became a real reader, she jokes, "I was ready for Saul Bellow." Still, she had a few faves to share.
Ann Patchett's Favorite Children's Books
1)   The Lonely Doll by Dare Wright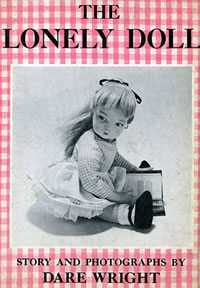 "This was by far my favorite picture book. I loved that it looked like no other book I had ever seen and it was a story I could really relate to. I think of it as the great 'child of divorce' book — my parents split up when I was four — because it's about a little girl who gets left behind. In the story, the little doll and the little bear do some mean, naughty things. They are punished, but then they are forgiven and everything is made whole again. I went to Catholic school for years, so this, of course, made perfect sense."
2) Charlotte's Web by E.B. White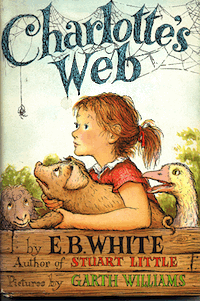 "When I did finally start reading, I was a real Charlotte's Web girl. I would read it over and over and over again. I got a toy pig for my 9th birthday and I stopped eating animals with hooves. I'm still a vegetarian to this day. Strangely enough, I did not read E.B. White's other books. To be honest I didn't even know that E.B. White had written other books."
3) The Little House series by Laura Ingalls Wilder
"Except for Farmer Boy, which I skipped because I was uninterested in absolutely anything having to do with boys back then, I loved all these books. And much later when my grandmother was dying — she passed away almost 8 years ago — I read the whole series again to her.  Because she had dementia it was so hard to find the right books, but these were perfect. Reading them aloud was a very moving experience."
Ann Patchett's next novel will be out from HarperCollins in November. Parnassus Books continues to flourish. And — in case you missed it — last year Ann published a lovely mini memoir/writer's guide (a Kindle Single, in fact!) called The Getaway Car: A Practical Memoir About Writing and Life.