In case you missed it, there was a big NYT story earlier this summer about how Roald Dahl's literary estate is "aggressively seeking out ways to globalize, digitize and monetize his wackily wondrous works." The piece focused on the (mostly disappointing) recent film, stage, and television adaptations of his works, like Spielberg's BFG floparoo. But what really piqued my curiosity was the mention of the deals the estate has made with companies like McDonald's. Yes, McDonald's in the UK is selling Roald Dahl-themed Happy Meals. I found this image from the creative agency who helped put them together: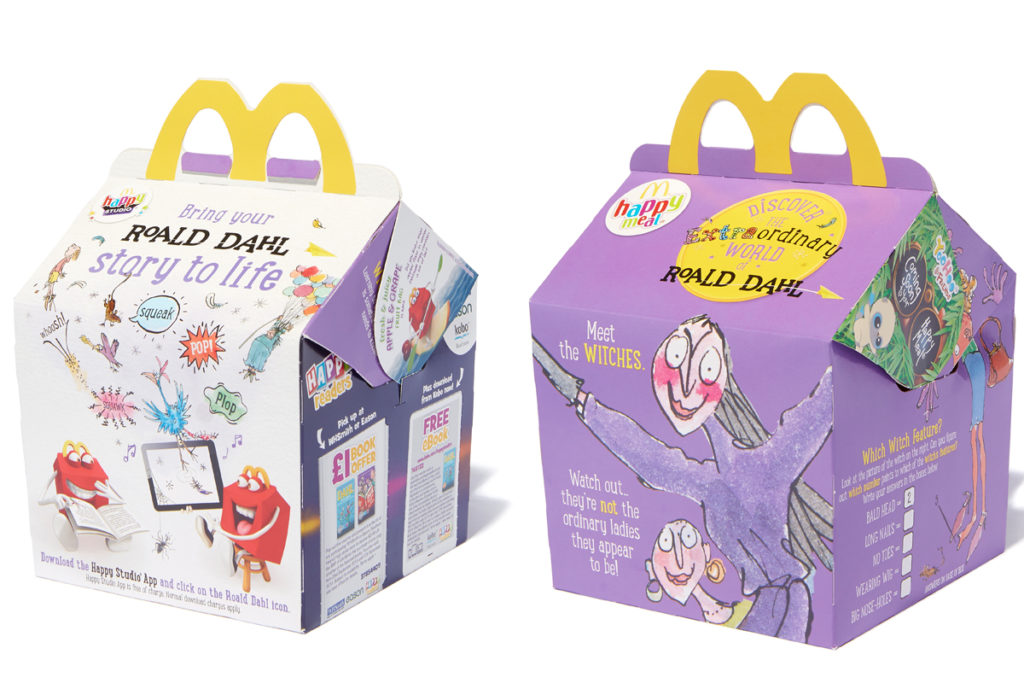 Okay … I admit I would actually kind of love to get my hands on one of those Witches boxes (not for the McNuggets or whatever, just for the packaging). But really, if there was a kids' author who revered good home cooking, it was Roald Dahl. This is the man who made us crave cold meat pies spiked with hard-boiled eggs buried inside like treasures and fresh fish caught in the fjords and fried that day still wriggling in the pan. Not to sound like a tsk tsking ninny but pimping out the books with McDonald's?
Roald Dahl's grandson Luke Kelly, who heads up the estate, also made a deal with the children's clothing company Boden. Now, I do like the stuff at Boden (great PJs!) but there's something that makes me feel sad about this collection. It's so Cheeky! and Quirky!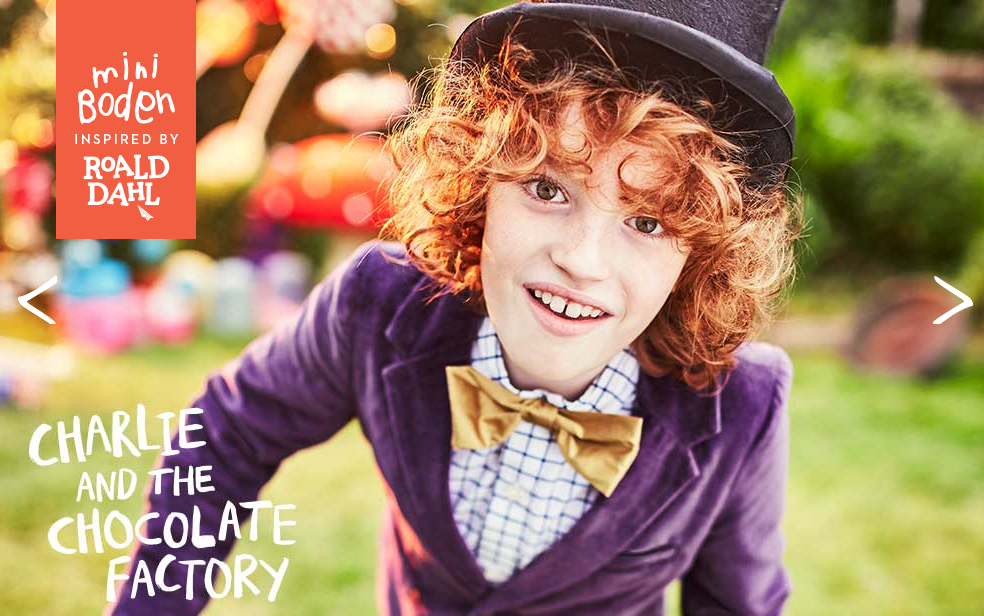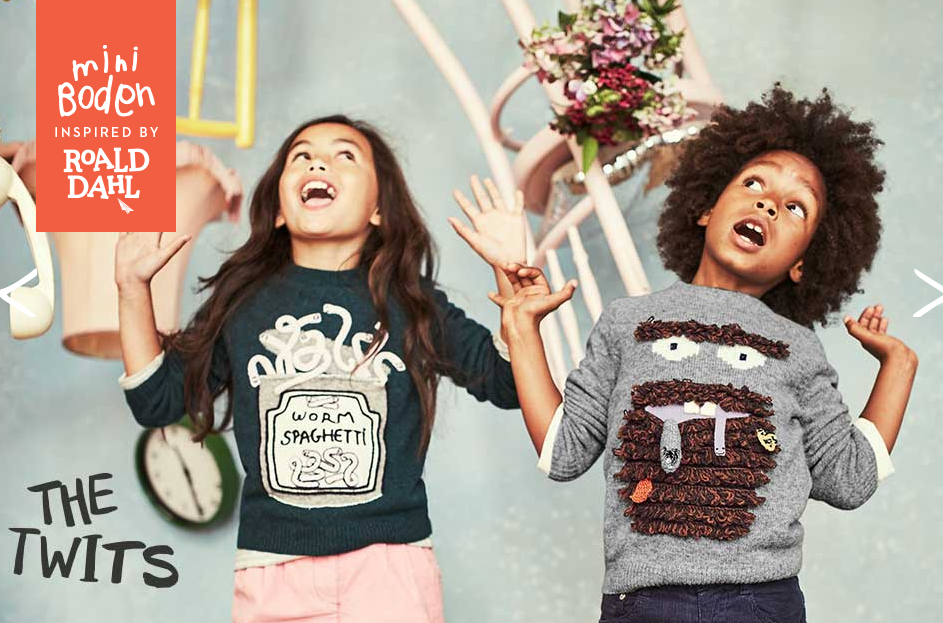 Here's a quote from Kelly who comes off sounding almost cartoonishly money grubbing: "We are really transferring from being a literary estate to being more of a story company." That's the kind of thing that you tell your investors, not the press.
Oh, and back to the McDonald's thing…
One of my favorite books in the world is Memories with Food at Gipsy House, the cookbook/culinary memoir Roald Dahl wrote with wife Felicity Dahl. It's out of print but totally worth seeking out. You could not ask for more comforting bedtime reading.